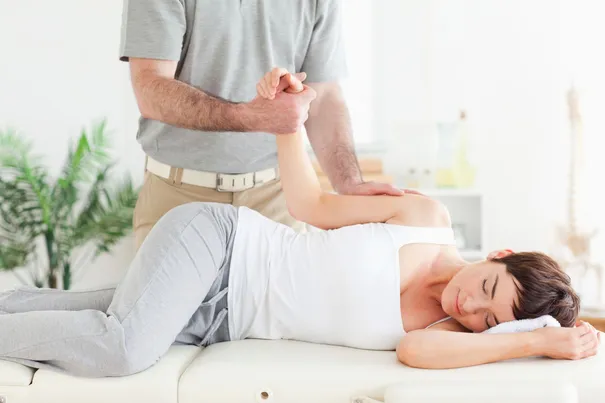 Dr. Bob Tury at Battleground Chiropractic And Acupuncture Center proudly offers chiropractic adjustments and more to help the residents of Greensboro, Burlington, High Point, and Summerfield, NC achieve and maintain optimal health, wellness, and pain relief.
Why Are Regular Chiropractic Adjustments So Important?
Most people have – at the very least – heard of chiropractic adjustments. And many have taken advantage of their healing effects. However, not everyone truly understands their importance or what impact they can have on a person. The following facts shared by Dr. Tury and our team at Battleground Chiropractic And Acupuncture Center – your chiropractor in Greensboro, Burlington, High Point, and Summerfield, NC – include vital information about chiropractic adjustments.
Alignment Is Key to Health and Function
Your spine is comprised of bones and various soft tissues. It also houses the spinal cord, which is comprised of nerves that send messages from the brain. To ensure all of this is done properly, each bone of the spinal column sits neatly on top of one another with cushions in between.
Sometimes, though, one or more of those bones gets pulled out of that placement. When it does, it creates a type of chain reaction. The muscles overcompensate to hold the spine upright, causing tension and pain. The pressure can also cause a disc to bulge or herniate, which can compress nerves and muscles. This compression can lead to more pain and interfere with the functions of the nervous system.
Adjustments naturally realign the bones of the spine. This relieves pain and releases nerve compression, allowing the nervous system to function properly.
Misalignment Is Not Always Easily Noticeable
If you dislocate your shoulder, it's hard to ignore. You feel it every time you try to move and sometimes even when you're still. You notice that you can't carry out regular tasks – if you can move your shoulder at all.
The bones of the spine can also be pushed or pulled out of their proper placement, but the symptoms aren't always so easily noticed. You might experience pain, of course, but misalignment can also cause symptoms like digestive issues, muscle spasms, numbness or tingling, fatigue, headaches, and more. Regular chiropractic adjustments can help prevent such issues and address symptoms that you don't even realize are tied up in the musculoskeletal system.
Learn how regular chiropractic adjustments can benefit your life firsthand by scheduling an appointment with Dr. Tury in Greensboro, Burlington, High Point, and Summerfield, NC. You can reach our team at Battleground Chiropractic And Acupuncture Center by calling (336) 282-0170.